By Pat Eby Special for the Post-Dispatch

Urban Candle Co. started five years ago when Chris DePalma was looking for a side business to expand his creativity. "I spent most of my career in the printing industry in design and marketing," she says. "It was time for a change. I was interested in making candles and it seemed like a fun idea," she says.
Around the same time, she met and started dating her husband, Jim Hennessey. When their dating got more serious, she threw a candle-making party to bring their families together for a first date.
"We liked it so much that it became something we did at home. Candle making is both an art and a craft. When I felt we had perfected both, we had the confidence to bring our candles to others. We got our start at markets around town, including the Farmer's Market in Tower Grove Park. We were packing up early on Saturday morning and bringing our kids. We have developed a nice following. We realized we had something.
Light in the dark • The "something" quickly invaded their home with candles made, packaged, stored and then shipped. "I became more and more frustrated with having things all over our house, especially when the pandemic hit and everything stopped. I remember it was March 14, 2020 — 3/14.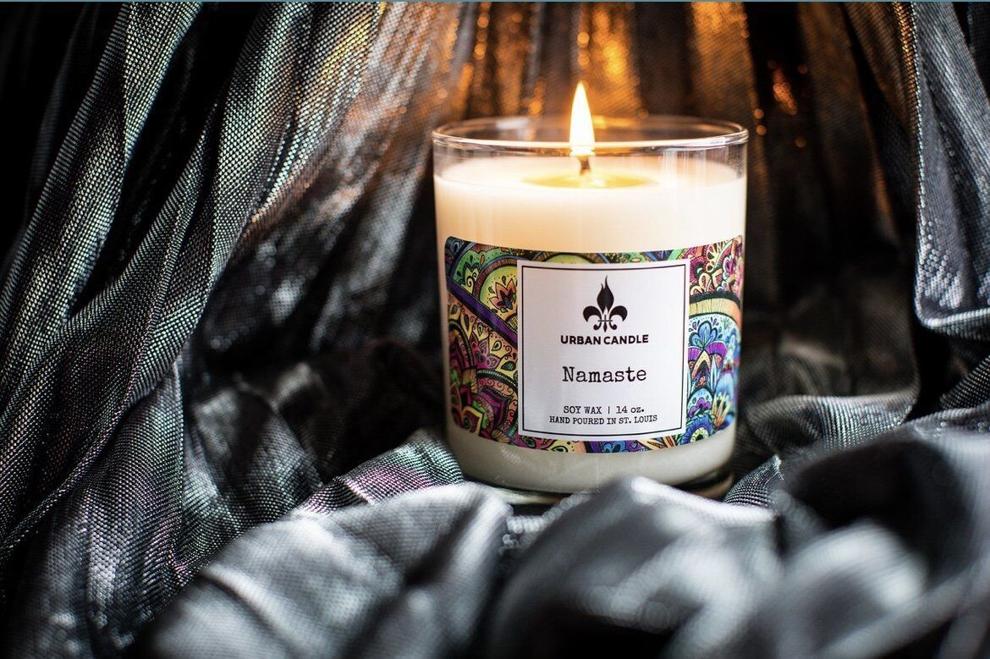 "I had this brilliant idea to mark a candle '314 together'. We have decided to give the profits back to the community, to the United Way COVID Relief fund. We were thinking of selling maybe 25 candles. Well, things went viral, and it was a really fun thing. People bought them and gave them to each other.
"We offered free shipping as a way for us to go out and put them on someone's porch without interacting with anyone, but soon it was us no longer the Amazon driver. We had deliveries piled up all over the house. That's when I knew we needed to find a location for the business when we found our location on Maclind Avenue. The workshop and retail space, located in the newly renovated CoRadius buildings, gave DePalma new avenues to develop its marketing skills.
Create the light • "We realized we now had a studio and a showcase," DePalma explains. She now had a space to sell candle accessories, hold candle making classes and more.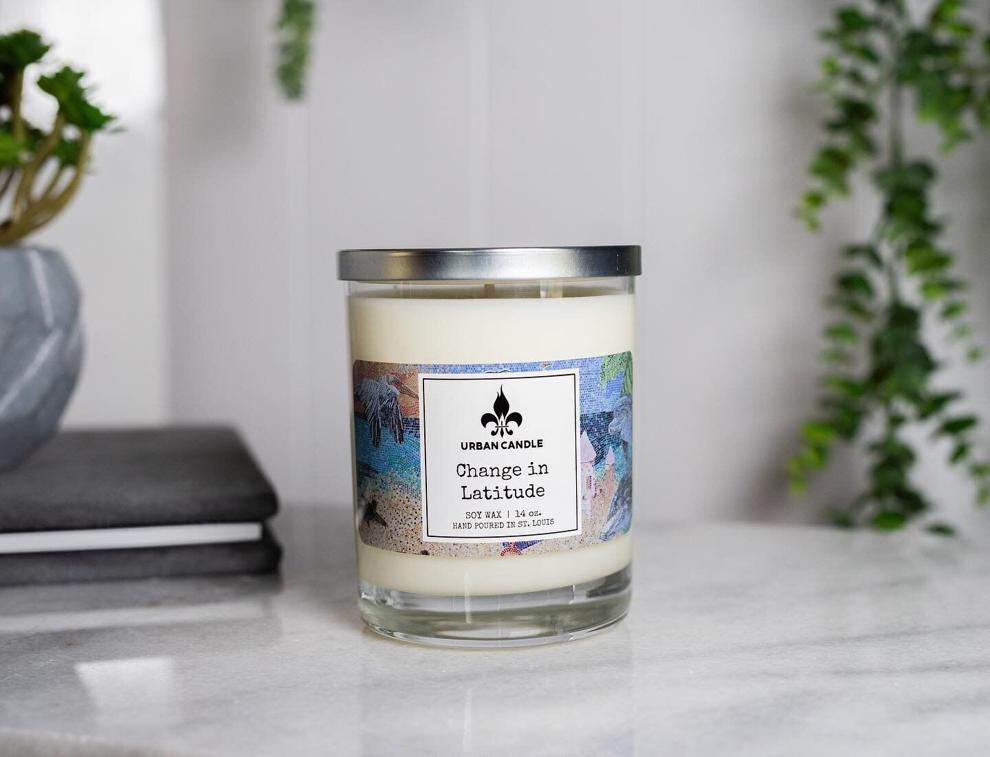 "We designed the shelves and our work tables. They function as display tables when the store is open and as tables when we have classes. With visible black iron pipes, reclaimed wood for the shelves, and repurposed light fixtures, Hennessey created the industrial-chic vibe that DePalma envisioned for the store. Their inventive recycling of wood and fixtures reflects the eco-friendly values ​​they live by.
Today, DePalma still relies on his family to run the business. "My husband, our children, my sisters – everyone helps out in times of need," she says.
all natural • Environmentally sound practices guided Urban Candle. DePalma's business acumen kickstarted building the brand. "We realized that people were looking for all-natural, sustainable and eco-friendly candles, so we focused on that and ran with it," she says. "We pour all-natural, 100% soy candles with cotton wicks. Our candles are scented with blends that include essential oils," she says.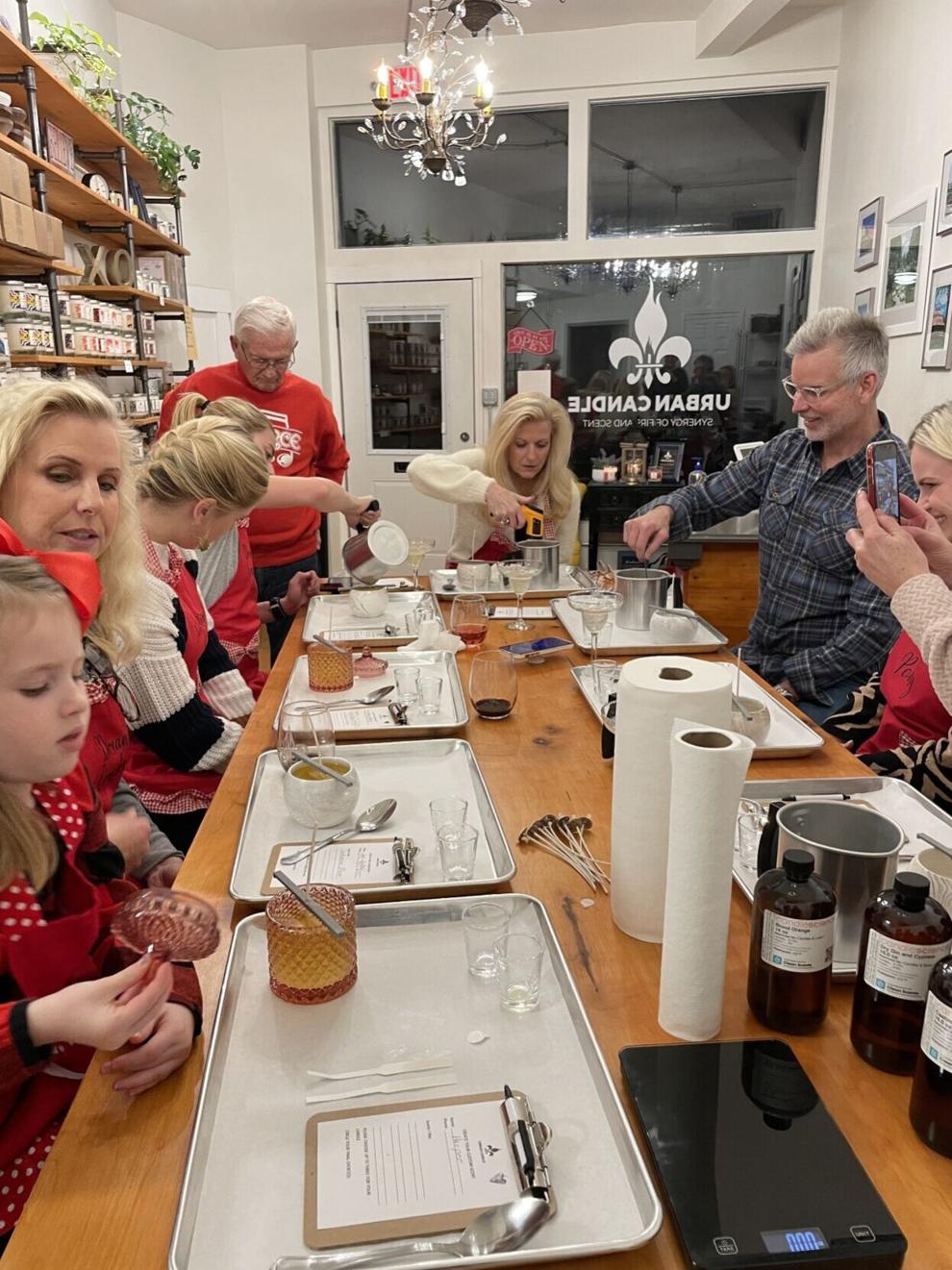 "We will fill the jars for customers if they wish," she says. Customers can also choose to purchase vintage glassware, teacups and vessels that DePalma sells to be filled with candles. DePalma buys them throughout the year, reusing beautiful things. "There's nothing prettier than a crystal goblet that reflects candlelight all over the room," she says.
The warmth of the community • "We love the city, and we wanted our brand to reflect that," she says. "One of the most important things is that we give back to the community. We do several fundraisers each year where we partner with organizations to design and sell candles with the organizations receiving the proceeds. The heart of Urban Candle is to give back.
Family • Chris and her husband, Jim Hennessey, have six children ages 12-29. They also live with four cats.
What she does • DePalma makes eco-friendly soy candles that are hand poured, infused with essential oils and fitted with cotton wicks. She also designs labels for retail candles and for custom candle orders for corporate and private events. She also designs custom gift boxes with candles and products from other small businesses in St. Louis. Candle making parties are the newest addition to her business.
Or buy • Find Urban Candles at Abigail's, Southside Wine, Provisions and at Sparrow+Mason in Kimmswick. Their boutique and workshop at 5844 Maclind Avenue is open to the public from 10 a.m. to 4 p.m. Saturday and 11 a.m. to 3 p.m. Sunday, as well as on urbancandleco.com. For more information on custom orders or candle making events, contact Chris DePalma at [email protected]
How much • The candles range from $18 to $36. Orders of personalized candles and gift boxes on estimate. Candle classes for parties, showers, or team-building events are $45 per person with a minimum of eight people.