For much of the 19th century, the apple and stone fruit industries were concentrated in the east of the country and served only local and regional markets. During the latter part of the century, the national rail network and new refrigerated railcars opened up opportunities along the Pacific coast in Washington, Oregon, and in the fertile valleys of California. As the race to supply the heartland with fruit from coastal orchards across the country intensified in the early 1900s, a new competitor entered the fray. Pioneer arborists had found the slopes of the Rocky Mountains of Colorado very hospitable for their trade. The results got sweeter by the box, which they adorned with colorful labels to rival their coastal rivals.
Despite an 1888 report by the United States Department of Agriculture deeming the elevation and soil of western Colorado unsuitable for cultivation, the warm days and cool nights ripened the produce to perfection. As the Denver and Rio Grande Railroad passed through the far reaches of Delta County, well-established orchards produced a cornucopia of apples, peaches, pears, nectarines, and cherries that were packed into packing sheds and shipped to Denver, Salt Lake City and beyond. The production of dry ice, in places like AE Miller's packing shed in Austin, was made possible by a local source of carbon dioxide and greatly extended the lifespan and ability to reach destinations more distant.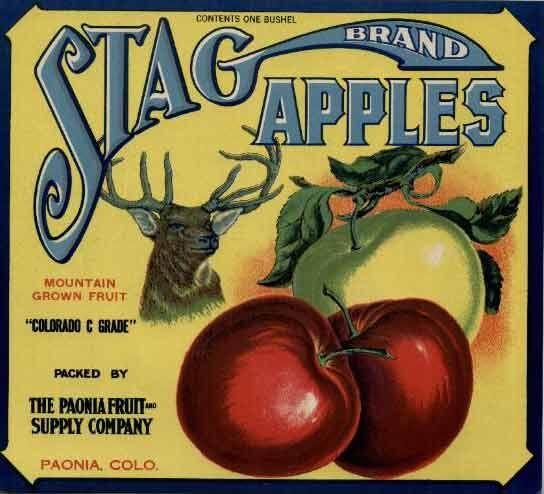 Packing procedures varied across the country. On the east coast, growers typically rolled oak barrels through orchards and packed apples directly from tree to tree. A shortage of hardwoods on the West Coast and along the slopes of the Rocky Mountains made the barrel an impractical option. Instead, growers constructed small softwood crates and carefully packed the fruit into these containers. The rectangular shape of the crates increased packing efficiency when fruit traveled on rails to distant destinations. Clever marketing prompted fruit growers to decorate their crates with colorful brand labelsthat easily appealed to consumers' aesthetic sensibilities and quickly cultivated brand loyalty.
The labels included the brand name, as well as the region where the products were grown. Since the crates themselves were used as displays in stores, the labels became a marketing staple and featured striking colorful artwork. The original art was a watercolor on linen. The artists were mostly uncredited and unknown, but their point of view, perspective and style connect them to German immigrants from East Coast trade schools who traveled West to paint and illustrate for the big houses. of San Francisco and Los Angeles lithographic printing. Colorful portraits of child-sized fruit, doe-eyed pin-up girls, rodeo cowboys and Native American chiefs adorned each crate and portrayed the larger-than-life impression of possibilities and of American prosperity.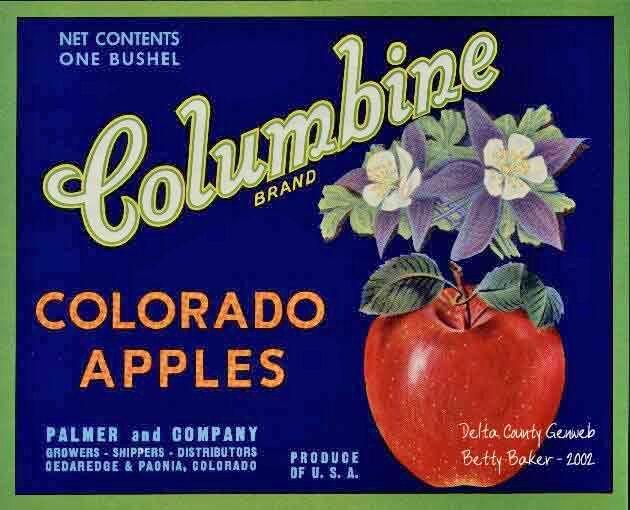 It is even rare to find a printing press on the label. Sometimes larger printing companies like Western Lithograph in Los Angeles would mark their labels and even show the month and year of printing. However, the artist's credit was still largely ignored. Most large companies employed up to 100 artists, all working anonymously, and most of their original artwork was carelessly destroyed, but not before thousands of prints were made.

Lithographic processes eventually allowed even small producers to invest in labels printed with their own unique designs. Lithograph prints were available in six, eight, twelve, or sixteen color options, providing inexpensive options for small operations. Printers competed for contracts, and large agricultural cooperatives and fruit-packing associations offered the largest and most profitable outlets. Increased demand from large companies has helped drive down prices so that small producers can benefit from the brand recognition offered by in-box advertising.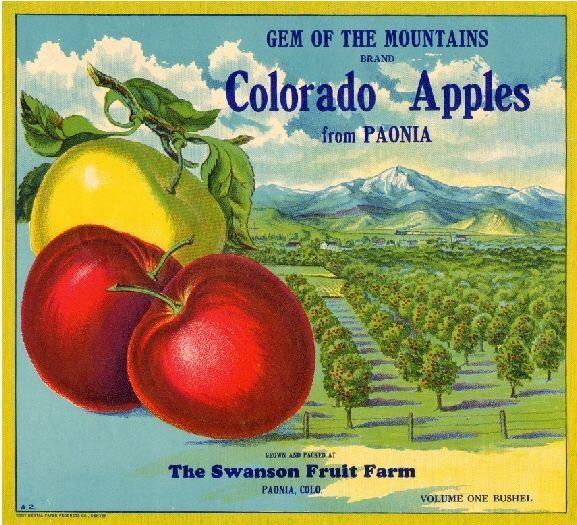 The label size reflected the size of the shipping crates used for product boxes. Apples were usually packed in large boxes with long rectangular sides and a square end. Labels attached to the ends of apple crates were typically ten by eleven inches. This size, along with the rectangular labels that adorned the side slats of peach crates, were the most commonly produced labels.
The 1950s brought the age of convenience and commerce, and wooden crates were quickly replaced by cardboard boxes with pre-printed labels. Piles of unused fruit tags were quickly forgotten and abandoned in packing sheds and western farms. Because it was cheaper to print in bulk, thousands of excess labels were suddenly no longer needed. They soon began to gather dust in the lost corners where the forgotten things live.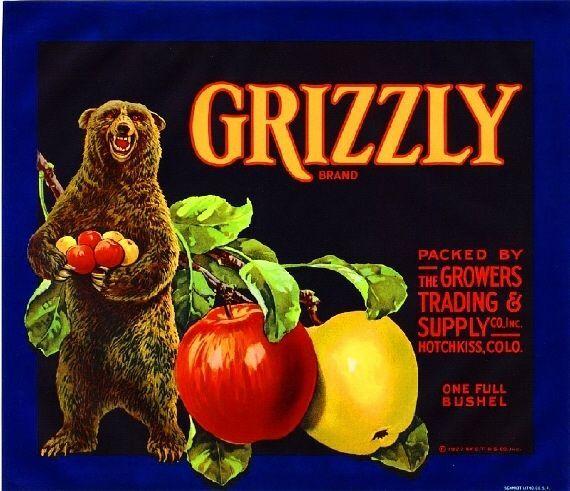 Two decades later, someone from a new generation came across a box of tags in a dark shed somewhere, and a revelation ensued. Discovering this historical snapshot and the impressive art of a bygone era would surely be of value to potential collectors. Before long, a new breed of fruit picker began digging for the coveted treasures, and by the 2000s the once plentiful prints of fruit tags began to dwindle. Nowadays, collectors are looking for original labels not glued. Condition is seldom an issue when these rare stores are found as the tags have been printed on high quality paper, ensuring all caches are protected from weather and sunlight to retain their original luster. 'origin.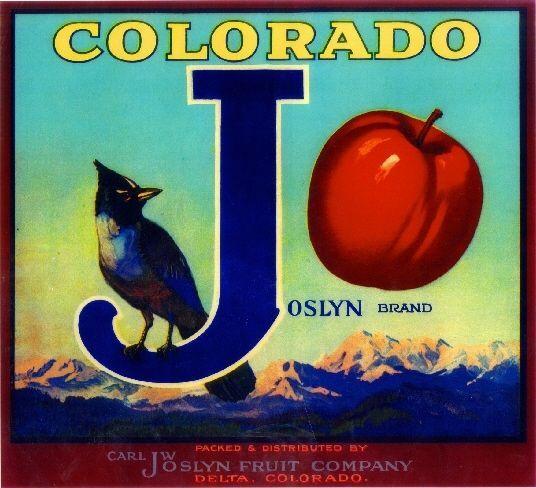 Today, only the most attractive and striking labels are avidly sought after by serious collectors of American illustrative art. Collector prices are determined by age, rarity, graphic appeal and subject matter. Current high prices for rare unique labels with quality early 20th century design and color can reach $30-40 apiece. Sets of assorted tags in sets of 100 usually cost between $40 and $50. While it's often difficult to gauge the true value of a collectible, in general, any label from the 1920s and earlier will show signs of solid appreciation.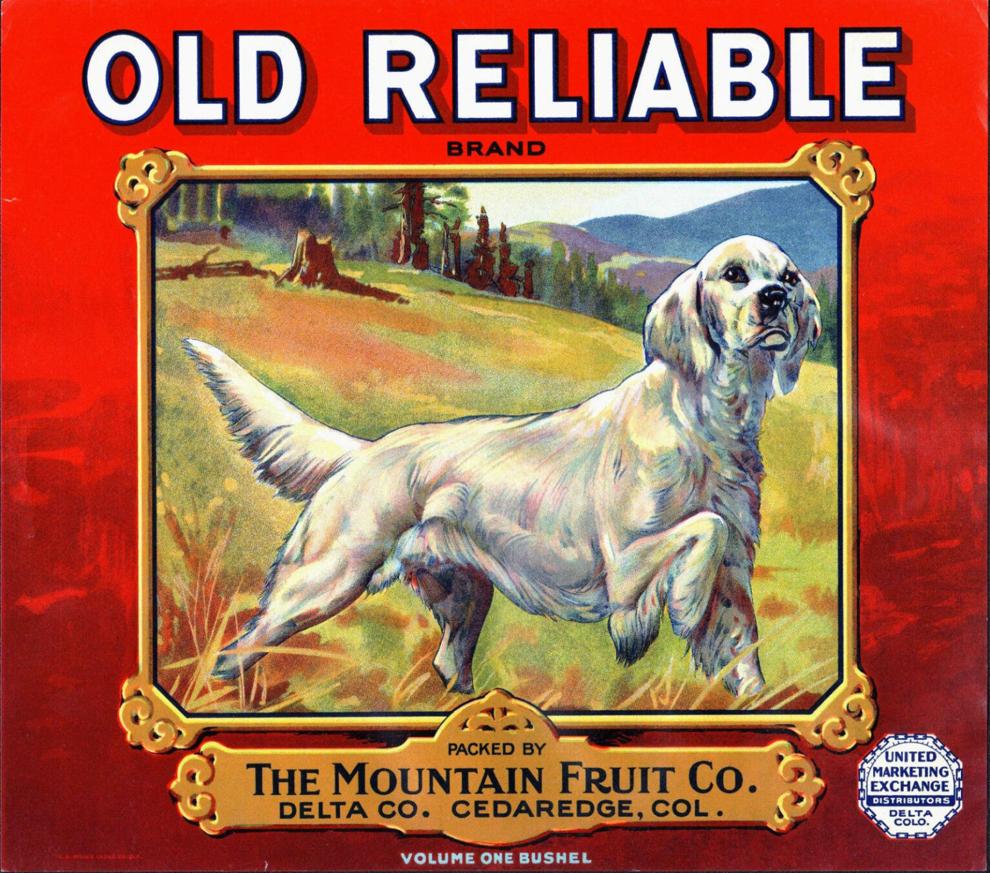 Fruit companies representing Paonia, Hotchkiss, Cedaredge, and Delta are all represented on many of these labels, and some are still circulating among collectors today. The iconic vibrant lithographs represent a piece of Americana that Delta County residents are proud to call their own. One of Delta's most famous murals, which is on the side of the historic Davis Clothing building, features several of the historic labels. Across the divide, a handful of labels from Delta County peach growers were recently chosen to be part of an exhibit at the History Colorado Center in Denver. The "Zoom In" exhibition is intended to help explore several elements that define today's Coloradans and aims to spark curiosity about our history.
If you happen to have one of the coveted tags hidden away in your own collection, or you're lucky enough to stumble upon a cache while cleaning out your grandpa's garage, it might be a good idea to keep your find a secret. and enjoy them quietly while the appreciation of time does its own thing. Classically illustrated prints become rarer every year and their value continues to increase. These eye-catching bursts of color from the past evoke nostalgia for a time few remember, but still idealized by most of us. It was a time when aesthetics took precedence over mass production, and the importance of pride in place was literally illustrated on the outside of fruit crates.

The examples pictured here are all from orchards and packinghouses in Delta County. Some have been lost forever but many remain in private collections. A few have even seen recent reprints and are publicly available.